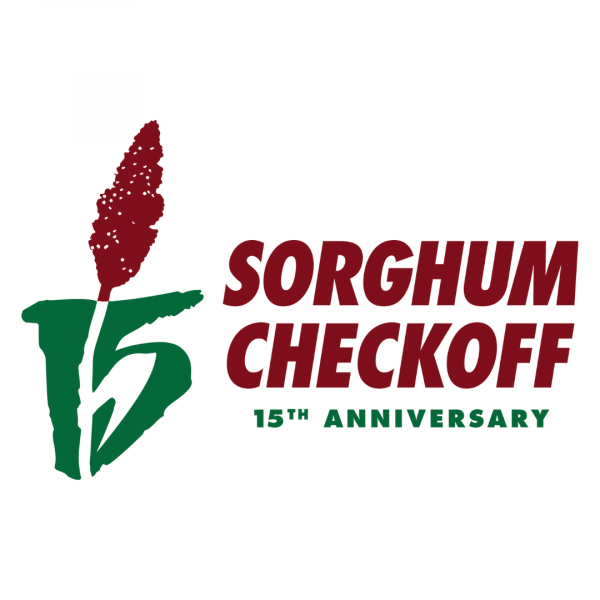 Champions for the Sorghum Industry
The Sorghum Promotion, Research and Information Order was approved by USDA in May 2008 and began collecting assessments on July 1, 2008. On July 1, 2023, the United Sorghum Checkoff Program will proudly celebrate its 15th anniversary. This milestone marks a decade and a half of relentless dedication to advancing sorghum genetics, expanding market opportunities, conducting impactful research, promoting education and raising consumer awareness. Throughout the years, the program has made significant contributions to the sorghum industry, benefiting both farmers and consumers alike. This anniversary serves as a testament to the program's unwavering commitment to excellence and its pivotal role in shaping the future of sorghum.
Paying Homage to the First Board of Directors
Earl Roemer – Scott City, Kansas

Dale Artho – Wildorado, Texas

Jeff Casten – Quenemo, Kansas




The late Troy Skarke – Claude, Texas

The late Bill Kubecka – Palacios, Texas

Bill Greving – Prairie View, Kansas

Louise Rigdon – Blackwell, Oklahoma
Greg Shelor – Minneola, Kansas

Jerry Van Zee – Platte, South Dakota

Stewart Weaver – Edmonson, Arkansas

James Vorderstrasse – Hebron, Nebraska

The Late Gary Kilgore – Chanute, Kansas

The late Billy Bob Brown – Panhandle, Texas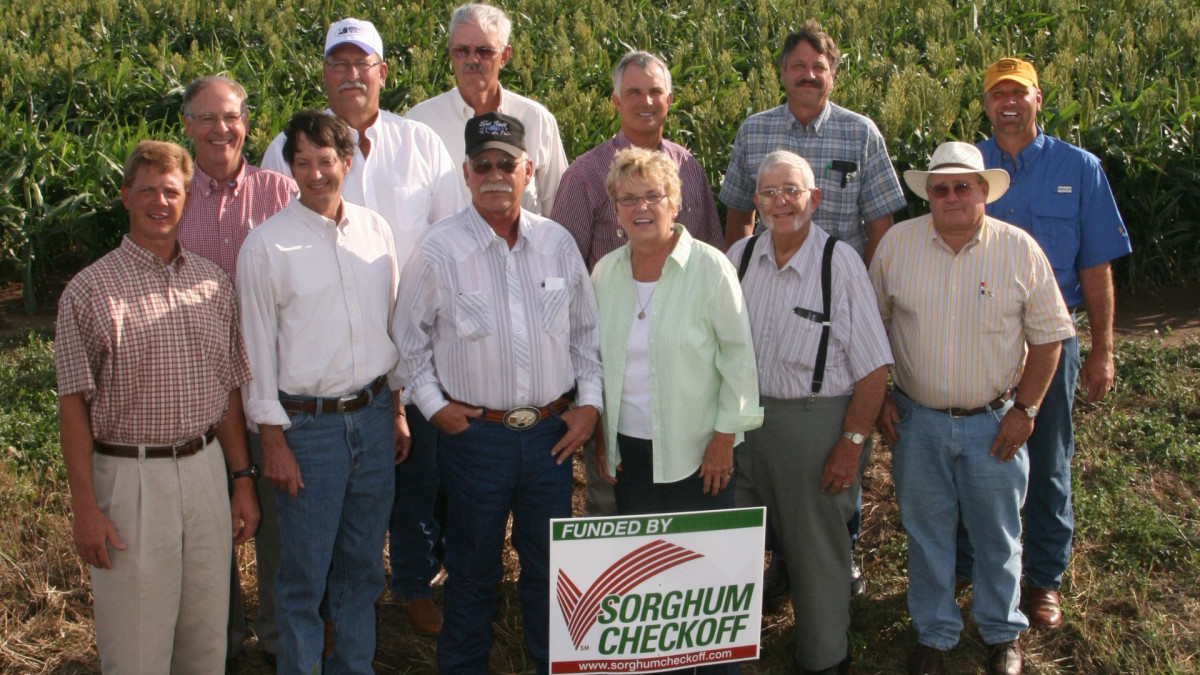 scroll for some of the
checkoff's Biggest Wins
July 1, 2008
Sorghum Checkoff collections began July 1, 2008, and the board of director's first meeting was held in November 2008. The Sorghum Checkoff programs officially began in March 2009.
First Leadership Sorghum Class
The Sorghum Checkoff launched the first Leadership Sorghum Class to cultivate the next generation of leaders.
2018 – record export of bushels to china
U.S. sorghum reached the billion-bushel export mark to China.
double haploid technology initiation
in 2017, double haploid technology was introduced into sorghum breeding. 
2021 – Another record breaking export year
2021 U.S. sorghum exports for the first week of April were a record-breaking 33.9 million bushels, topping the previous record by more than 10 million bushels, which took place in August 2020.
The Sorghum Checkoff commits to reveal the potential and versatility of sorghum through increased shared value