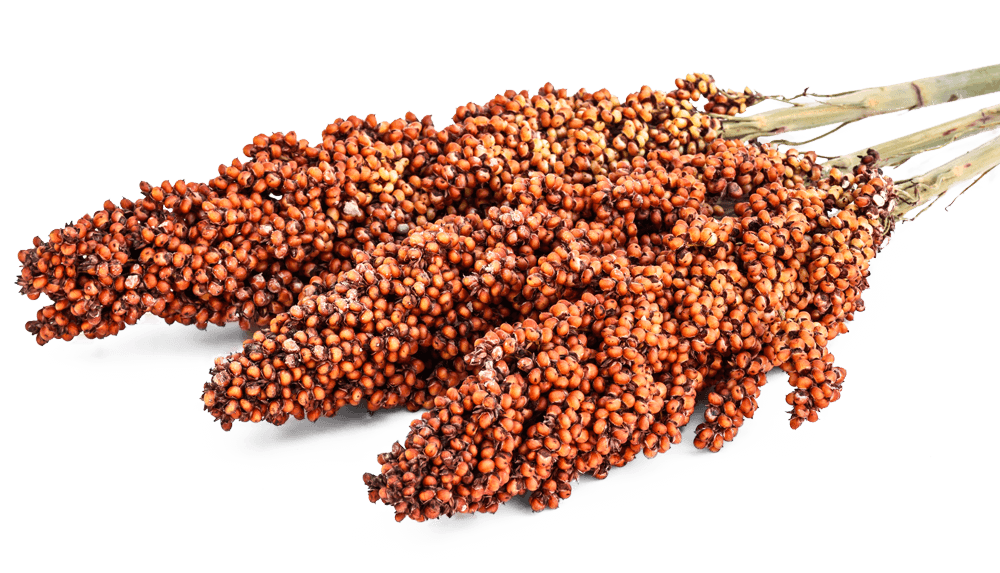 What Is Sorghum?
Super grain. Nutritional powerhouse. Versatile crop. Sorghum is an ancient grain and pro-planet protein source that's packed full of nutrients. Sorghum is truly a versatile crop that can be grown as a grain, forage or sweet crop. Sorghum is one of the top five cereal crops in the world. The United States is the world's largest producer of grain sorghum, having produced 373 million bushels in 2020.
From grain, forage, biomass and sweet sorghum, there are plenty of uses from all around the world.
The origin and early domestication of sorghum took place in northeastern Africa. The earliest known record of sorghum comes from an archeological dig at Nabta Playa, near the Egyptian-Sudanese border, dated 8,000 B.C. Sorghum spread throughout Africa and along the way adapted to a wide range of environments from the highlands of Ethiopia to the semi-arid Sahel.
The development and spread of five different races of sorghum can, in many cases, be attributed to the movement of various tribal groups in Africa. Sorghum then spread to India and China and eventually worked its way into Australia. The first known record of sorghum in the United States comes from Ben Franklin in 1757 who wrote about its application in producing brooms.
Sorghum is among the most efficient crops in conversion of solar energy and use of water, and is known as a high-energy, drought-tolerant, environmentally friendly crop. Due to sorghum's wide uses and adaptation, "sorghum is one of the really indispensable crops" required for the survival of humankind (from Jack Harlan, 1971). Dig into more ways sorghum supports sustainability.
In the United States and other countries across the globe, sorghum grain is primarily used for livestock feed and ethanol production, but is becoming popular in the consumer food industry and other emerging markets.
The livestock industry is one of the longest standing marketplaces for sorghum in the U.S. In the livestock industry, sorghum is utilized in feed rations for poultry, beef, dairy and swine. Stems and foliage are also used for green chop, hay, silage and pasture.
Traditionally, nearly one-third of the U.S. sorghum crop is used for renewable fuel production. In fact, sorghum produces the same amount of ethanol per bushel as comparable feedstocks while using up to one-third less water. Learn more about sorghum's role in ethanol here.
Sorghum exports have represented a large portion of the U.S. sorghum marketplace over the last few years. International sorghum customers have included Mexico, China, Japan and many other countries. Sorghum is typically used for animal feed within these countries, but other opportunities in the consumer food industries, as well as ethanol production, are arising. Learn more information about how sorghum fits into the international marketplace here.
The consumer food industry is a growing marketplace for sorghum. Thanks to its robust nutritional value and limitless on-trend applications, consumers and foodservice professionals are finding creative ways to use sorghum in breakfast, lunch, dinner and even snacks. Plus, sorghum grain can be cooked using a stovetop, slow cooker, oven or rice cooker to add a new twist to favorite recipes. As a result, sorghum now can be found in more than 350 product lines in the U.S. alone. Learn more about how consumption of this plant-based, non-GMO protein is on rise.
Where Is Grain Sorghum Grown In The U.S.?
Sorghum is traditionally grown throughout the Sorghum Belt, which runs from South Dakota to Southern Texas, primarily on dryland acres. Sorghum farmers had another strong year in 2020, harvesting an average of 73.2 bushels per acre. Farmers planted 5.8 million acres and harvested 373 million bushels.
South Dakota

210,000 Acres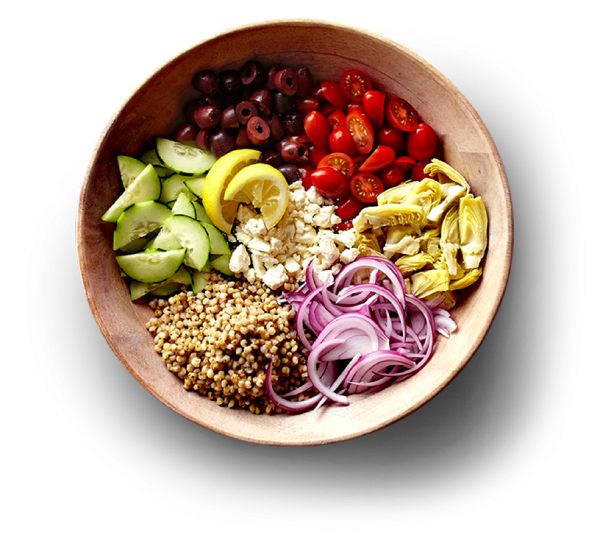 Sorghum Nutrition
Sorghum is a plant-based protein that is high in fiber, antioxidant rich and can help achieve recommended dietary requirements. It's packed full of protein, iron, Vitamin B6, Niacin, Magnesium and Phosphorus to help fuel healthy bodies. Sorghum grain is also high-energy, providing 10 percent protein and nearly 75 percent complex carbohydrates to help you feel fuller longer and power through the day.
Sorghum Recipes
Ready to cook up some sorghum in your kitchen? It's easy! Sorghum can be prepared like rice, quinoa or other whole grains using your stovetop, slow cooker, rice maker or oven. Whole grain sorghum adds a hearty, nutty flavor to your favorite dishes. Get inspired with these delicious recipes!
You can purchase sorghum grain from grocers like Walmart, Target, Whole Foods and Trader Joe's. If you can't find it there, simply ask for it at the customer service counter. The store may ask you to send a formal request to their corporate office. Here's more information on where to buy sorghum for your kitchen.
If you're looking to buy sorghum for livestock feed and commercial uses, search our directory for a supplier near you!
Sorghum's versatility gives it the flexibility to reach beyond traditional marketplaces. It can be used for a variety of products such as such as building material, fencing, floral arrangements, and brooms. Get more info on these new and expanding markets.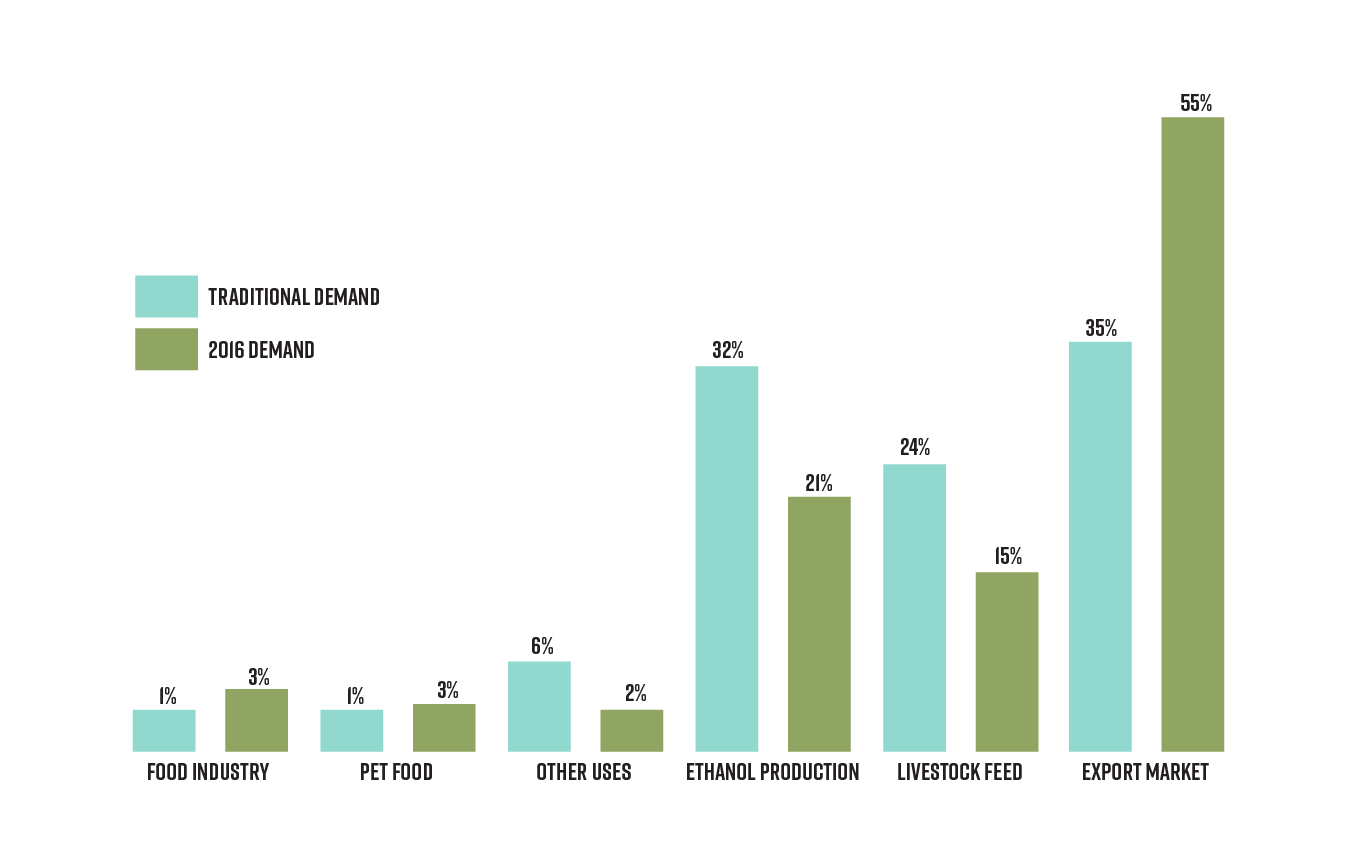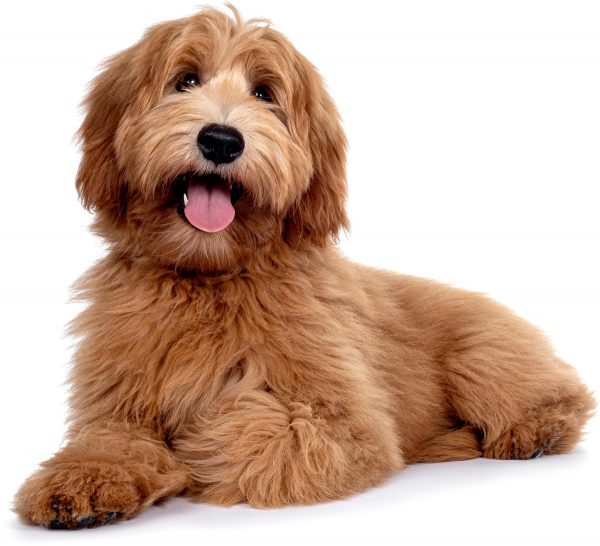 Pet Food & Nutrition
Sorghum's use in pet food is on the rise as the demand for high-quality ingredients grows among pet owners. It boasts a low glycemic index while being high in fiber, rich in antioxidants, gluten free and non GMO. It's an excellent choice for commercial pet food applications because it's cost effective and nutritious. Today, sorghum is used by approximately 15 pet food companies in more than 150 products.