Get to Know Co-Brander: Nu Life Market
Simply Sorghum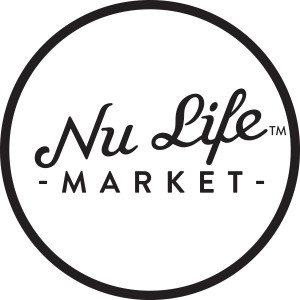 The ingredient label says a lot about a food product. Sorghum is showing up on more and more labels, and for good reason. Sorghum is a naturally gluten-free, non-GMO whole grain that contains many nutritional benefits. To both accelerate and capitalize on this demand, the Sorghum Checkoff is partnering with companies in the industry to promote U.S. sorghum as a preferred ingredient in a variety of products. One of these partners is Nu Life Market, a commercial and retail ingredient supplier based in Scott City, Kansas. Nu Life Market takes the farm-to-table philosophy to heart by combining the dedication and skill of professional farmers, food scientists and nutritionists all under one roof to provide high-quality products. Their flour and grain products are produced under strict food safety protocol in a dedicated gluten-free, dairy-free, peanut-free and soy-free facility. We sat down with the President and Owner Earl Roemer to give you an inside look at Nu Life Market.
Why did you start Nu Life Market?
Nu Life Market began because of consumer demand for all of the great attributes of grain sorghum, and we're very fortunate for that. The consumer demand for gluten-free food products, non-GMO food products and products that are more responsibly grown has all increased, and sorghum fits into these categories. In fact, grain sorghum is a very drought hardy crop that utilizes less of our natural resources.
Tell us about your products.
We offer a whole spectrum of food products that we produce from grain sorghum for commercial and retail applications. For the everyday consumer, we offer a gluten-free all-purpose flour blend mix, which functions very similar to a wheat flour. We also offer a pearled and whole grain sorghum that cooks very similarly to rice. Beyond that, we have a pizza crust mix that's more specific for pizza crust applications. We also offer a product called SmartFRY flour and that's utilized for coatings on fried chicken or shrimp. We also have a flour blend that's specific for a tempura batter. That's popular right now because the grain sorghum flour helps reduce oil absorption and makes fried products nice and crisp.
 From a commercial standpoint, we have various types of milled flours, brans and grain with different specifications depending on upon the application. It may be a gluten-free flour for baking products, it could also be a coarse-milled product that's utilized in single-screw extruded products like Cheetos that are both gluten-free and non-GMO. We also pop sorghum like popcorn. The applications are very broad from ready-to-eat cereals to inclusion in nutritional bars.
Why do you use sorghum in your products?
We utilize sorghum for multiple reasons. One of the primary reasons is the consumer demand for all the attributes associated with sorghum, but also because the products taste good and that's so important for consumers. Grain sorghum has really evolved from utilization mostly in livestock feed applications to now higher-end, consumer-demanded food products.
What makes your products unique?
One of the things that makes our products and our company unique is that we begin at the plant genetics level. We identify specific grain sorghum varieties that contain grain chemistry characteristics, nutritional characteristics and attributes that have positive benefits when it comes to food processes. Flavor profiles are also key, but identifying genetics based on those characteristics has been very important for our company. We also have a plant geneticist on our staff that heads our research and development department and also helps benefit our focus on plant genetics. Beyond that, we have some very unique and proprietary processing techniques in our company that also helps benefit end products in the way of the textural and sensory characteristics. Science is a big part of Nu Life Market.
Where can consumers buy your products?
We have a fantastic web store – you can go to www.nulifemarket.com and order online. Our staff ships out ordered product anywhere in the U.S. Use coupon code 'SS2019' for 20 percent off your order on our website. Those looking for more bulk ingredients, higher volume, whether you're a small scale or a mid-scale bakery, just call our office because we also do medium-scale orders. If you're large scale, we send out full truckloads of sorghum products nearly every day. We have a tremendous group of professional staff that help support everything we do in our business and are always willing to help with any questions.
Is there anything else you want consumers to know?
We really have evolved and expanded our business over the years, but it's all because of consumer demand and the popularity of grain sorghum as well as all the broad spectrum of products that sorghum is in. We can thank the consumer for that!
To learn more about Nu Life Market visit their website. Have you tried their products? Share a photo with us online by tagging Nu Life Market and Simply Sorghum on Facebook, Instagram and Twitter.