How To: Homemade Sorghum Cranberry Garland
Simply Sorghum
Every Christmas tree has a few classic decorations – whimsical lights, garland, colorful ornaments and a beautiful angel or star at the top. We've come up with a creative way to put a twist on one of these classic features using our favorite popped kernel — sorghum! This miniature popped sorghum can add a unique detail to your family's Christmas tree decorations.
Step 1: Organize the Essentials

In order to make your own sorghum garland, you will need:
Popped Sorghum (pop your own using whole grain sorghum)
Fresh Cranberries
Fishing Line (or other thin thread)
Needle
Step 2: Prepare your String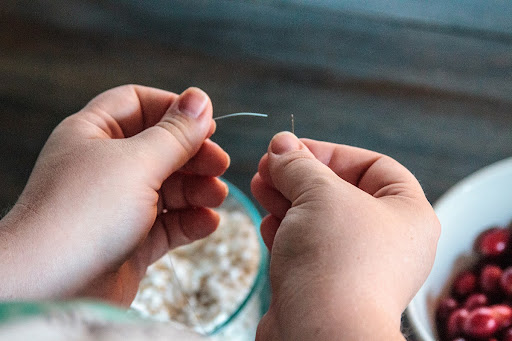 It is helpful to place the cranberries in one bowl and popped sorghum kernels in the other. Cut a desired length of string. Prepare your thread by tying a double knot in one end to prevent all your hard work from falling off the end. Finally, thread the other end of your string through a needle.
Step 3: String Along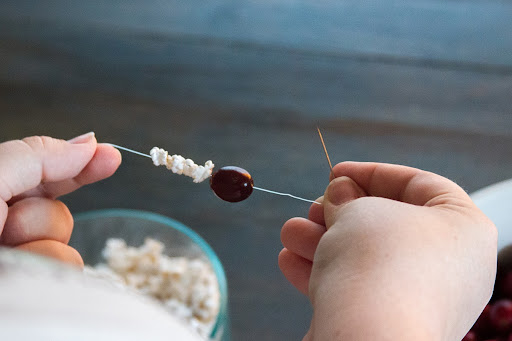 Turn on your favorite Christmas movie or music and set your feet up, it's time to start stringing your garland! First, thread your needle through the thickest part of the popped sorghum kernel. Because of the nature of these delicate kernels, some will break, so just pick up another and try again. After placing 10-12 kernels on the string, poke the needle through the center of the cranberry horizontally. We chose to follow a pattern of 12 popped sorghum kernels to 1 cranberry. Once you've established your pattern, you'll quickly see your garland grow in length.
Step 4: Hang the Garland on the Tree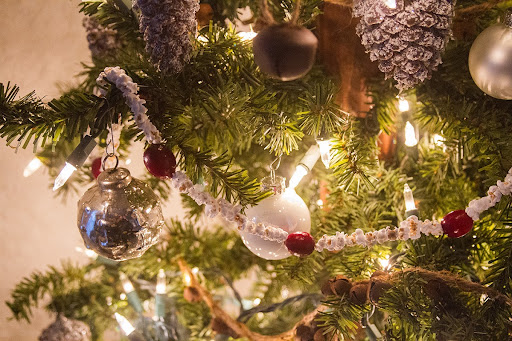 Once you've reached the end of your string, tie another double knot on the end to secure your design. Depending on the height and girth of your tree, you may need to make multiple strands for a uniform decor. If you choose to make multiple strands, simply tie the ends together to create a long string of garland. This garland can also be used creatively in other spaces, such as hanging over a curtain rod or decorating the mantel.
Note: If you hang the garland in a zigzag pattern in the front, you don't have to waste garland on the back of the tree!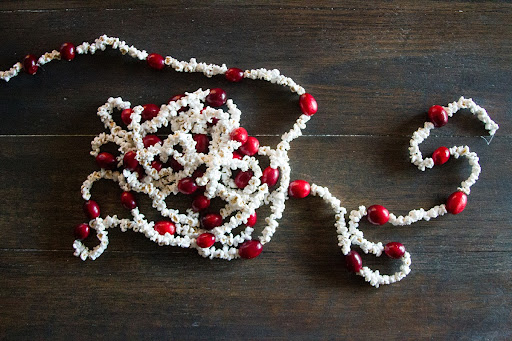 We'd love to see your finished sorghum garland decor! Share your photos on our Simply Sorghum social media accounts on Facebook, Instagram or Twitter. We wish each of you a happy holiday season!