Citrus Salad with Popped Sorghum
https://www.sorghumcheckoff.com/recipes/citrus-salad-with-popped-sorghum/
1
people like this recipe
0
people dislike this recipe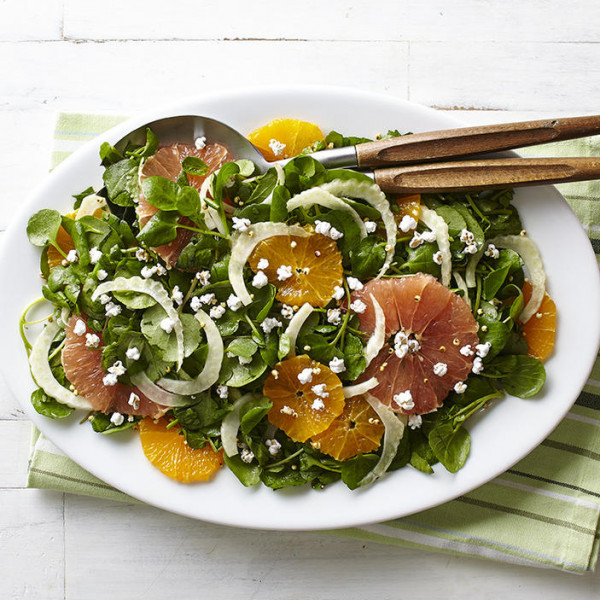 Sorghum Form
Popped Whole Grain
Share This Recipe
Ingredients
4 bunches watercress (about 4 cups), rinsed and roughly chopped

2 grapefruits, peeled and sliced horizontally into rings

2 satsuma oranges, peeled and sliced horizontally into rings (or substitute with a mandarin or tangerine)

1 fennel bulb, halved and sliced thinly with mandolin (reserve some fronds for topping, if desired)

¼ cup pearled sorghum

¼ cup extra virgin olive oil

¼ cup rice wine vinegar

1 tablespoon pure maple syrup

Popped sorghum for topping
Instructions
Combine watercress, grapefruit, orange and fennel in a large mixing bowl.

Heat a dry skillet over medium heat. Add pearled sorghum and toast for about 5 minutes, until starting to brown, stirring often. Remove from heat.

Whisk together olive oil, vinegar, toasted pearled sorghum and maple, toss with salad

Transfer to serving dish and top with fennel fronds and popped sorghum.

Serve immediately.