Delicious, Gluten-Free Sorghum Crepes Recipes
https://www.sorghumcheckoff.com/recipes/delicious-gluten-free-sorghum-crepes-recipes/
4
people like this recipe
0
people dislike this recipe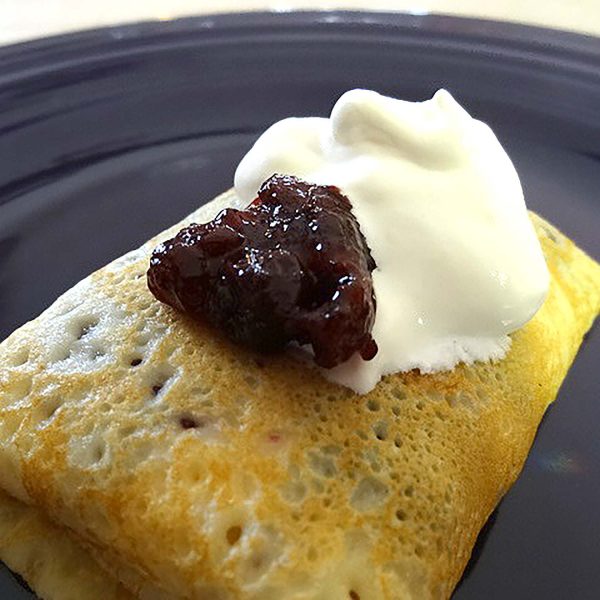 Yield
10-12 18 inch crepes
Recipe developed by:
Barbara Kliment, Executive Director-Nebraska Grain Sorghum Board
Share This Recipe
Ingredients
1 cup gluten free sorghum flour blend

2 tbs butter, melted; cooled

1/8 tsp salt

1 1/2 cups milk

2 large eggs, slightly beaten
Instructions
In small bowl, place flour and salt; whisk to blend well; set aside.

In large bowl, add eggs and butter; blend. Add milk and whisk to blend well. Add dry ingredients and whisk until the batter is smooth. The batter should be thin, pourable, and not very elastic. Add more milk, if necessary, to achieve the right consistency.

Heat a nonstick 12-inch skillet over medium-high heat. When the pan is hot, ladle 1/4 cup of batter into the pan, swirling to spread evenly and thinly. Allow the batter to cook until set but not crispy (1 to 2 minutes), and flip with a wide spatula. Allow the other side to cook for about another 30 seconds.

Remove the crepe from the pan and cover with a moist paper towel.

Repeat with remaining batter and stack the crepes, covered, until ready to serve. Serve with fresh fruit or fruit preserves and whipped cream.