Sorghum Lasagna Bowl
https://www.sorghumcheckoff.com/recipes/sorghum-lasagna-bowl/
1
people like this recipe
0
people dislike this recipe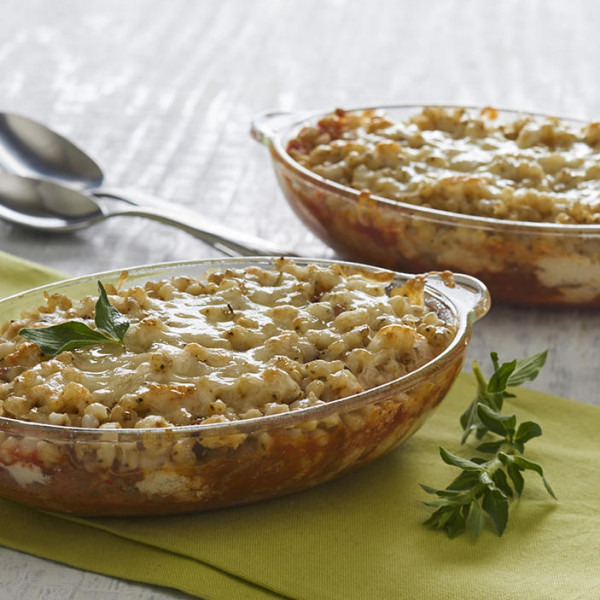 Ingredients
1 lb ground Italian sausage

2 cups cooked whole grain sorghum

2 tablespoons olive oil

1 teaspoon Italian seasoning

Salt and pepper to taste

1 cup marinara sauce

8 ounces ricotta cheese

1 cup shredded mozzarella cheese

Fresh oregano or basil (optional)
Instructions
Preheat oven to 375F.

In a medium skillet cook sausage over medium-high heat until cooked through, drain.
*USDA recommends cooking ground meat to an internal temperature of 160°F

In a medium bowl combine sorghum, oil, Italian seasoning, salt and pepper.

Divide marinara sauce between four 8-ounce gratin dishes. Top sauce with cooked sausage and dollops of ricotta cheese. Divide sorghum mixture atop each dish and sprinkle with shredded mozzarella cheese.

Transfer all lasagna dishes to a baking sheet and bake for 30 minutes or until bubbly and browned on top. Garnish with fresh oregano or basil, if desired.