Cole Rohr – Cultivating Sustainability and Profitability
Sorghum Stories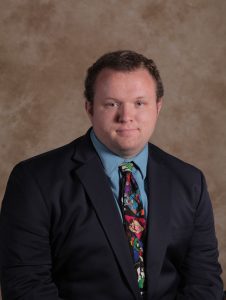 Growing up surrounded by family and their farming operation, Cole Rohr fell in love with the idea of being a farmer at an early age.
He attended Kansas State University to pursue a degree in computer science. Rohr decided his true passion was back home on the farm though and he returned to Quinter in western Kansas to work on the family's operation full time.
"My parents called to say I should come home to make sure things were sustainable," Rohr said. "So that's what I did."
The Rohr family farms 3,000 acres of sorghum, corn and wheat in addition to custom farming 1,500 acres. The family sells to traditional markets, but is working toward marketing sorghum to the ethanol market with great opportunity in Garden City, Kansas, at Bonanza BioEnergy.
Rohr was accepted to Leadership Sorghum Class IV, which he said has granted him the opportunity to learn more about all facets of the sorghum industry from production to policy and how to improve his family's existing practices. Rohr hopes new-found knowledge will help improve the farm's profitability.
"I applied because I love to learn," Rohr said, "and this unique program gives me that opportunity."
The knowledge Rohr is gaining is not exclusively beneficial to himself. He emphasizes the "close-knit" relationship his family has and stresses the positive impact this program has had on not only himself but his family as well.
Rohr's life-long mentors have always been his dad and grandpa. This program has allowed for Rohr to improve upon the operation that past generations have built while working alongside them in the process.
Transitioning from a farm kid growing up on his grandpa's farm to becoming a full-time employee on his family's operation has provided Rohr with a unique perspective.He has worked to apply what he has learned from Leadership Sorghum to improve systems currently in place, and benefit the family and operation as a whole.
"I'm looking forward to cultivating a sustainable and profitable operation for years to come," he said.
Equipment color: The full spectrum of color
Tractor tunes: 2000s country
Favorite season: Late winter, early spring
Favorite part of farming: Having the freedom to work for yourself and the opportunity to always learn more
Hobbies: Farming, farming and farming
Cole is a member of Leadership Sorghum Class IV, a program designed to foster the next generation of sorghum leaders. The program exposes members to various aspects of the sorghum industry from basic and applied research to international marketing. Through both hands-on and classroom-style education, participants gain an understanding of how sorghum moves through the value chain, how checkoffs and interest organizations interact on behalf of the industry and what the future holds for the crop. The program also provides professional development training and networking opportunities.