Taking the Emotion Out of Marketing with Stephen Bigge
Sorghum Stories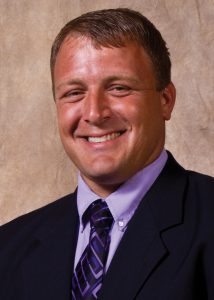 Stephen Bigge, sorghum farmer from Stockon, Kansas, and Kansas Grain Sorghum Commission Chairman, learned a new method for increasing his farm profitability and success.
As a Kansas State University agribusiness graduate, Bigge felt confident managing his operation's marketing plan, but, after several years, one experience completely changed his perspective.
After purchasing a home with his wife, Bigge was running the numbers on some remodeling expenses. At this time, Bigge had just brought in a great wheat harvest and prices were up about $0.60. He decided to wait a day, sell the wheat harvest at a premium and figured he could pay for the entire cost of the renovations. The next morning, Bigge woke up to limit down prices on wheat. After three gruelling days, Bigge decided to pull the plug and sell his grain, resulting in a loss close to $20,000.
The loss was devastating and Bigge realized he needed help with his marketing from a third-party consultant. He hired a marketing adviser who held no emotional tie to his operation and released the responsibility to someone less attached.
Bigge has seen a measurable difference in his profit margins since hiring the marketer, and together, Bigge and his adviser have created a dynamic marketing plan to protect the farm from unexpected economic loss.
Initially, Bigge was reluctant to take his marketer's advice. The phone would ring and someone he felt had no investment in his operation would tell him to sell grain at a certain time for a certain price.
One might naturally feel uneasy until trust was established in a professional relationship such as this. But, as time went on and the relationship developed, it became clear to Bigge this was exactly what his operation needed. Having someone who understands the ins-and-outs of the market while holding no emotional tie to his operation helped ensure he would end up in the black.
Today, Bigge looks forward to phone calls from his marketer and applies the advice he's given to his operation. Removing emotion from marketing decisions is an enormous challenge for farmers because not only is the farm their livelihood but also their way of life. Every operation is different, but hiring a marketing professional is one option to ease the burden of marketing in an unpredictable economy.
The Sorghum Checkoff has resources available to aid growers in marketing decisions. Hear Bigge's full story and find more marketing-related podcasts here.