Apple Cinnamon Sorghum Raisin Bake
https://www.sorghumcheckoff.com/recipes/apple-cinnamon-sorghum-raisin-bake/
1
people like this recipe
0
people dislike this recipe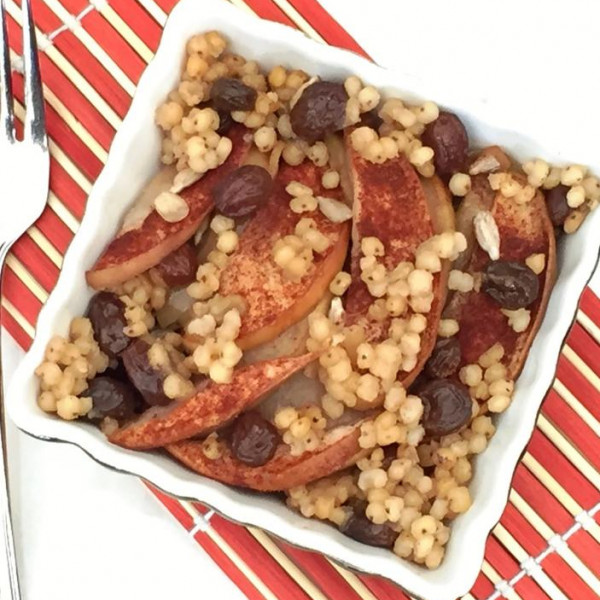 Sorghum Form
Pearled Grain
Recipe developed by:
Lauren Harris-Pincus, MS, RDN
Share This Recipe
Ingredients
1/4 cup uncooked, pearled sorghum grain

1/4 cup raisins, packed

3 medium Gala or Fuji apples, cored and sliced with peel on (approx. 15-18 slices per apple)

1 teaspoon cinnamon

2 tablespoons raw sunflower seeds

1/3 cup apple juice

2/3 cup water
Instructions
Preheat oven to 350 degrees. Rinse sorghum in a coffee filter or very tight woven strainer and let extra water drain out.

Spread sorghum and raisins on the bottom of a 9×9 brownie pan.

Then layer apple slices and sprinkle cinnamon over apples. Spread sunflower seeds.

Combine apple juice and water into a measuring cup with a spout. Pour into the corner of the pan so liquid coats the bottom, taking care not to pour over apples.

Bake for 55 to 60 minutes. Remove from oven and let cool slightly, cover with aluminum foil to further soften the apples if you like them on the softer side.