Whole Grain Sorghum Stovetop Recipe
https://www.sorghumcheckoff.com/recipes/whole-grain-sorghum-stovetop-recipe/
6
people like this recipe
2
people dislike this recipe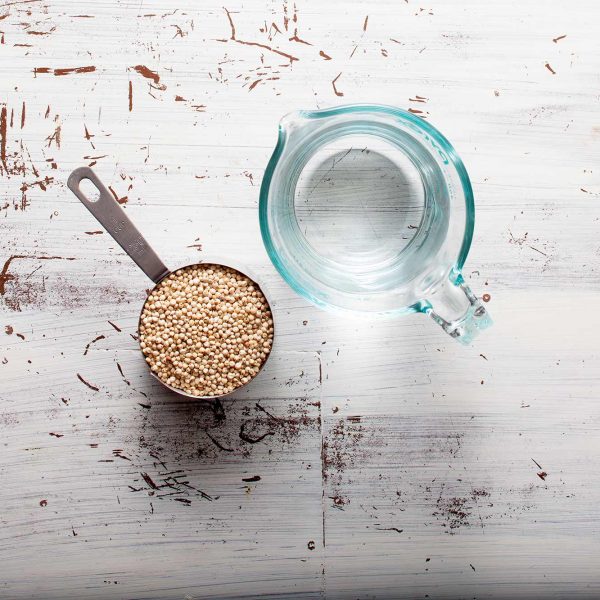 Yield
4 (3/4 cup servings)
Share This Recipe
Ingredients
1 cup whole grain sorghum

4 cups water or stock
Instructions
Rinse and drain the whole grain sorghum.

Bring 4 cups of water or stock to a boil in a small saucepan.

Add 1 cup of whole grain sorghum. Cover with a tight-fitting lid and bring to a boil. Reduce heat to medium and let simmer for 45 minutes or until tender. Stir occasionally. Add more water or stock if necessary.

When the grain has absorbed all of the water, fluff with a fork. Add your favorite ingredients or add the grain to your favorite recipe.