Banana Bread
https://www.sorghumcheckoff.com/recipes/banana-bread/
8
people like this recipe
2
people dislike this recipe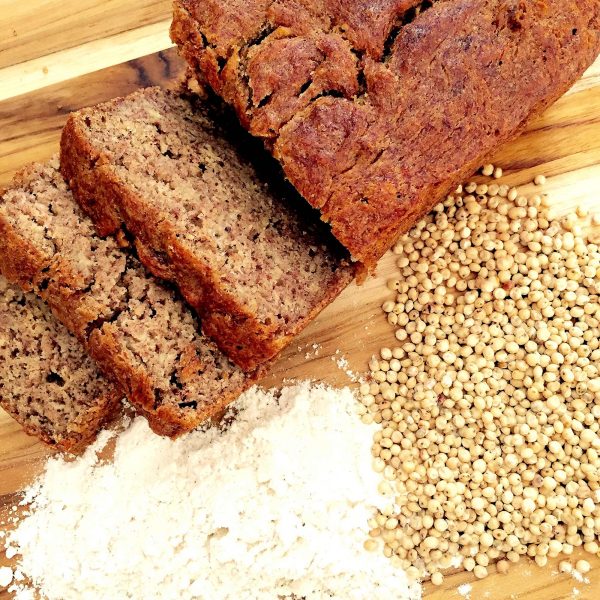 Coupon available:
Coupon Code: Sorghum17
Available: TBD
Promo: Get 10% off your total order
Recipe posted by: NuLife Market
Share This Recipe
Ingredients
3 cups Nu Life Market Gluten Free All-Purpose Flour

1 tsp baking soda

½ tsp salt

1/2 tsp vanilla

½ cup palm shortening

1 cup sugar

2 eggs, beaten

4 ripened bananas, mashed
Instructions
Preheat oven to 350°F. Grease a loaf pan and set aside.

In a large bowl, combine Nu Life Market's Gluten Free All-Purpose Flour, baking soda, and salt. In a separate bowl, cream together palm shortening and sugar. Stir in eggs, vanilla, and mashed bananas until well blended.

Pour batter into the prepared loaf pan. Bake for 60 minute or until a toothpick inserted into the center comes out clean.

Set aside on a rack to cool for 15 minutes. Remove from pan and cool completely on wire rack before slicing.