Berry Sorghum Popsicles
https://www.sorghumcheckoff.com/recipes/berry-sorghum-popsicles/
11
people like this recipe
2
people dislike this recipe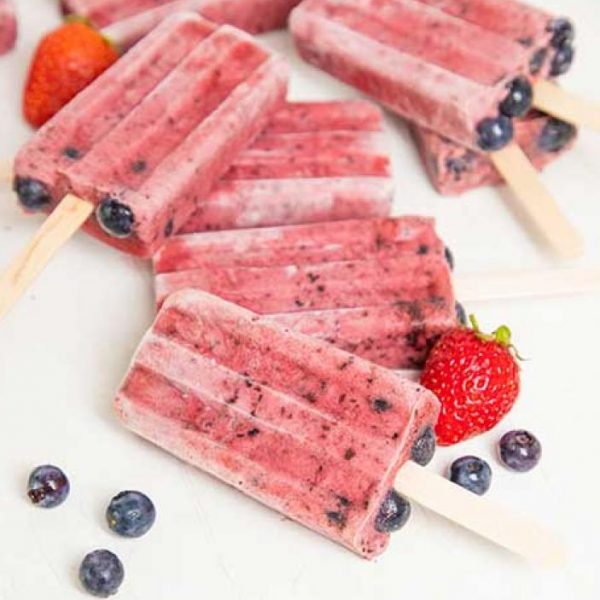 Yield
10 - 3 ounce popsicle molds
Share This Recipe
Ingredients
1 (14 oz) can full fat coconut milk (refrigerated overnight or for a few hours)

3 tablespoons sorghum syrup (more or less to test)

1 cup blueberries + 1/2 cups separated

1 cup slice strawberries or berries of choice
Instructions
In a high speed blender or blender add the coconut milk, sorghum syrup, blueberries and strawberries. Mix until well blended.

Section 2

Pour the mixture into the popsicle molds, filling it nearly all the way full.

Fill the remainder of the popsicles mold with blueberries until the mold is almost full. Add the popsicle sticks, cover and place in the freezer for at least 6 hours or until completely frozen.
Nutrition Facts
Serving size

1 popsicle

Servings

10

Calories per serving

115

Fat per serving

8.5g

Saturated fat per serving

7.5g

Sodium per serving

6mg

Carbohydrates per serving

10g

Fiber per serving

1g

Sugar per serving

7.5g

Protein per serving

1g