Gluten-Free Chocolate Chip Cookie Recipe (Allergy Friendly)
https://www.sorghumcheckoff.com/recipes/gluten-free-chocolate-chip-cookie-recipe-allergy-friendly/
6
people like this recipe
4
people dislike this recipe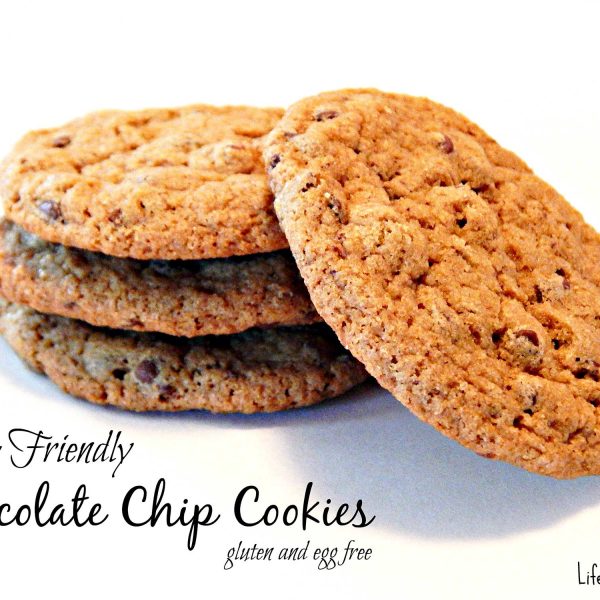 Ingredients
2 sticks (1 cup) salted butter, softened at room temperature

3/4 cup light brown sugar

3/4 cup granulated sugar

1 teaspoon pure vanilla extract

1/3 cup unsweetened applesauce

2 and 3/4 cups sweet white sorghum flour

1 teaspoon baking soda

1/4 teaspoons salt

10 oz. package Enjoy Life Mini Chocolate Chips
Instructions
Preheat the oven to 350 degrees.

Line a stainless steel baking sheet with parchment paper. Place the softened butter into the bowl of stand mixer fitted with a paddle attachment. Mix on low for one minute. Add in the brown sugar, granulated sugar, and vanilla. Cream together for one additional minute. Add in the applesauce and mix until incorporated.

Sift together the sorghum flour, baking soda, and salt. Gradually add the dry ingredients into the wet ingredients, mixing until just combined. Stir in the chocolate chips. Using a tablespoon sized cookie scoop, create rounded scoops of dough.

Gently roll the dough between your hands to create a ball. Place each round of dough onto the prepared baking sheet about two inches apart.

Bake for 14-15 minutes.

Allow the cookies to cool for a minimum of ten minutes on the baking sheet before transferring to a cooling rack. This is necessary to allow the cookies time to harden a bit. After ten minutes, use a thin metal spatula to transfer the cookies to the cooling rack.