Double Berry Cobbler
https://www.sorghumcheckoff.com/recipes/double-berry-cobbler/
3
people like this recipe
0
people dislike this recipe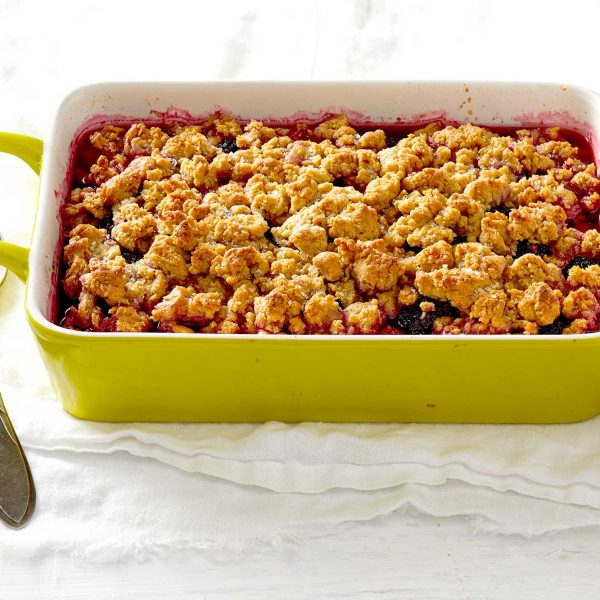 Ingredients
4 cups fresh blackberries

2 cups fresh raspberries

½ cup sugar

1 teaspoon lemon zest

1 tablespoon lemon juice

2 cups all-purpose sorghum flour

1 tablespoon brown sugar

½ teaspoon kosher salt

1 tablespoon baking powder

¼ cup shortening

¼ cup butter

½ cup cream

1 egg, room temperature

Coarse or turbinado sugar

Vanilla ice cream
Instructions
Preheat oven to 425F.
Berry Base
Coat a 3-quart baking dish with nonstick cooking spray. In a large bowl, combine both berries, sugar, lemon zest and lemon juice. Transfer to prepared baking dish.
Crumb Topping
In another large bowl, combine sorghum flour, brown sugar, salt and baking powder. Cut in shortening and butter with a pastry blender or fork until the mixture resembles coarse crumbs.

In a small bowl combine the milk and egg. Add milk mixture to the flour mixture and stir until smooth and dry.
Bake/Serve
Coarsely crumble the flour mixture on top of the berry mixture. Sprinkle with coarse sugar. Bake about 30 minutes or until golden. Serve with vanilla ice cream.

TIP: INDIVIDUAL DOUBLE BERRY COBBLERS *Follow the recipe as written except divide the berry mixture between eight – 10 ounces ramekins. Bake about 20 minutes or until golden.