Sorghum Banana Nut Muffins
https://www.sorghumcheckoff.com/recipes/sorghum-banana-nut-muffins/
1
people like this recipe
0
people dislike this recipe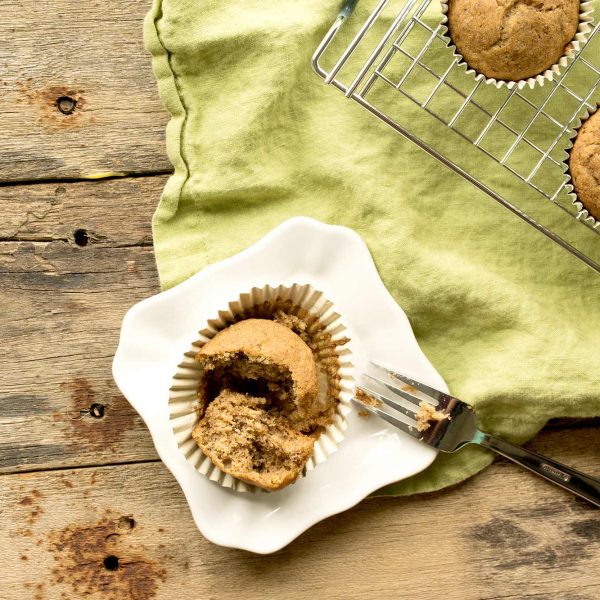 Ingredients
1 cup sorghum flour

¾ teaspoon baking soda

¼ teaspoon salt

¾ cup butter or margarine, melted

1 cup packed brown sugar

2 eggs

1 teaspoon pure vanilla extract

¼ cup Treetop 38 brix apple puree

2 ripe bananas

¼ cup of walnuts
Instructions
Preheat an oven to 350ËšF. Grease a muffin tin or place baking cups in the tin.

Whip the bananas using an electric mixer in a bowl and set aside. Combine sorghum flour, baking soda and salt in a medium sized bowl and set aside.

In a large bowl mix together the melted butter and brown sugar. Add the egg, vanilla, and apple puree and mix until well-blended.

Pour the dry ingredients into the wet ingredients and add mashed bananas. Fold in the walnuts and mix until well combined.

Use a spoon to place batter in muffin tins. Fill each muffin tin halfway. Bake for 20 minutes or until toothpick comes out clean.